The Pennant in Topeka, KS
Located in the heart of Downtown Topeka, The Pennant is a mac and cheese institution. In fact, if you were to ask me where to find best mac and cheese in Topeka, I'd direct you straight to The Pennant. While it's far from the only option on the menu, they offer so many fun mac and cheeses that there's guaranteed to be one you'll love.
Fried Mac and Cheese Bites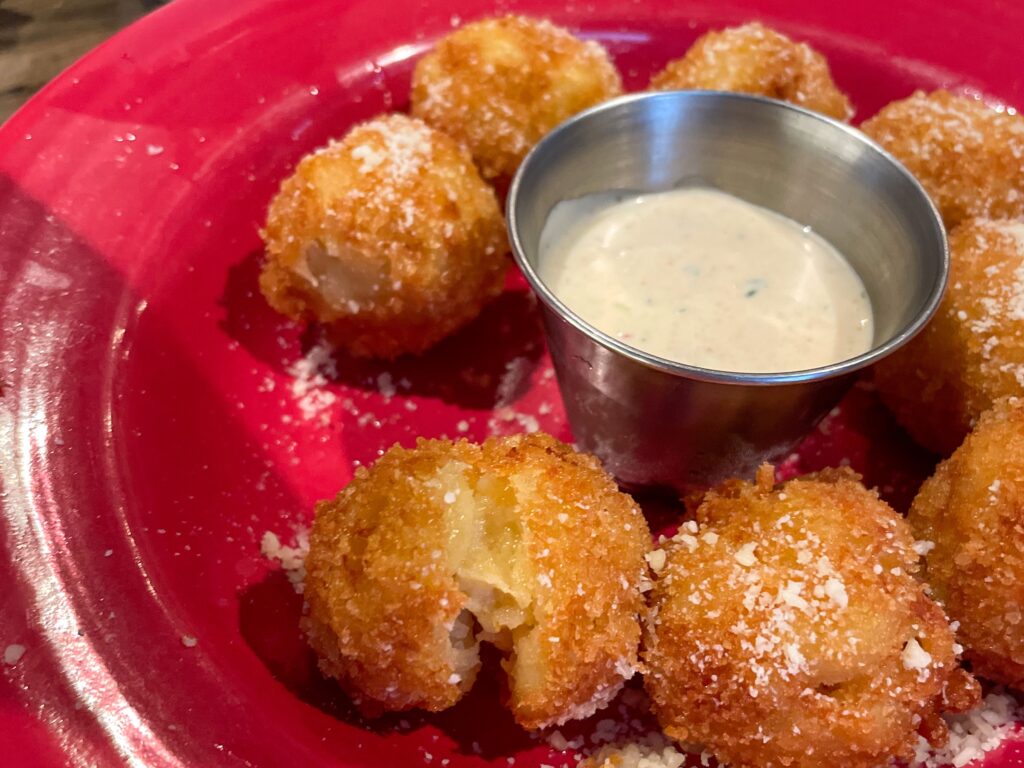 I'm a huge fan of fried mac and cheese bites, they're fun, pop-able ways to eat mac and cheese. Plus you get to dip it in sauces. What's not to love?
The Pennant does their mac and cheese bites right. It arrives hot and freshly fried. Served with a side of perfectly dippable chipotle ranch, they're hot, cheesy, slightly spicy balls of happiness. The transition from crispy fried outer crust to creamy mac and cheese is such a great texture experience.
Cajun Chicken Mac and Cheese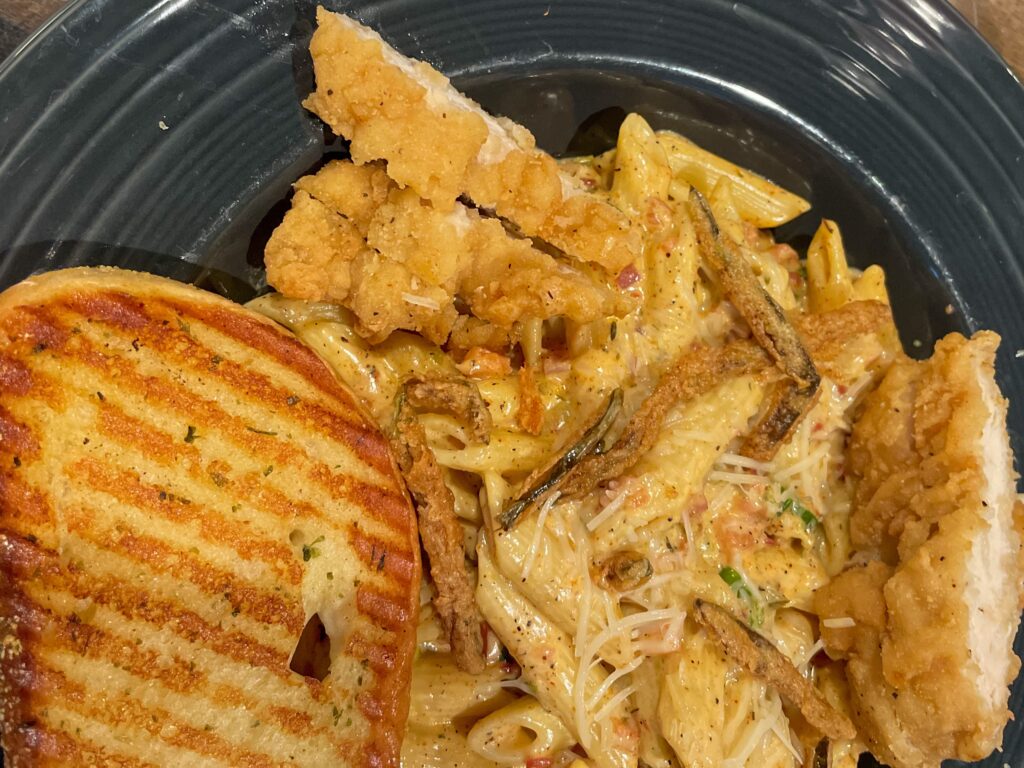 The Pennant offers three different mac and cheese options. While all of them are fantastic, my favorite is the cajun mac and cheese. From their menu: "Penne pasta, white cheddar cheese sauce, Cajun seasoning, tossed with Grilled or Fried chicken breast, diced bacon, sliced jalapenos, tomatoes, onions, garlic, garnished with parmesan cheese and fried jalapeno slices."
This is such a great dish. All of the ingredients compliment each other so well. It's packed full of flavorful veggies, tons of chicken, and a delicious cheese sauce that holds it all together. You also get the choice between topping it with fried or grilled chicken. The breading on the fried chicken adds crispy texture that isn't necessarily found in the rest of the dish. It reheats beautifully and might even be better after all of the ingredients get a chance to settle together.
Chicken Pesto Mac and Cheese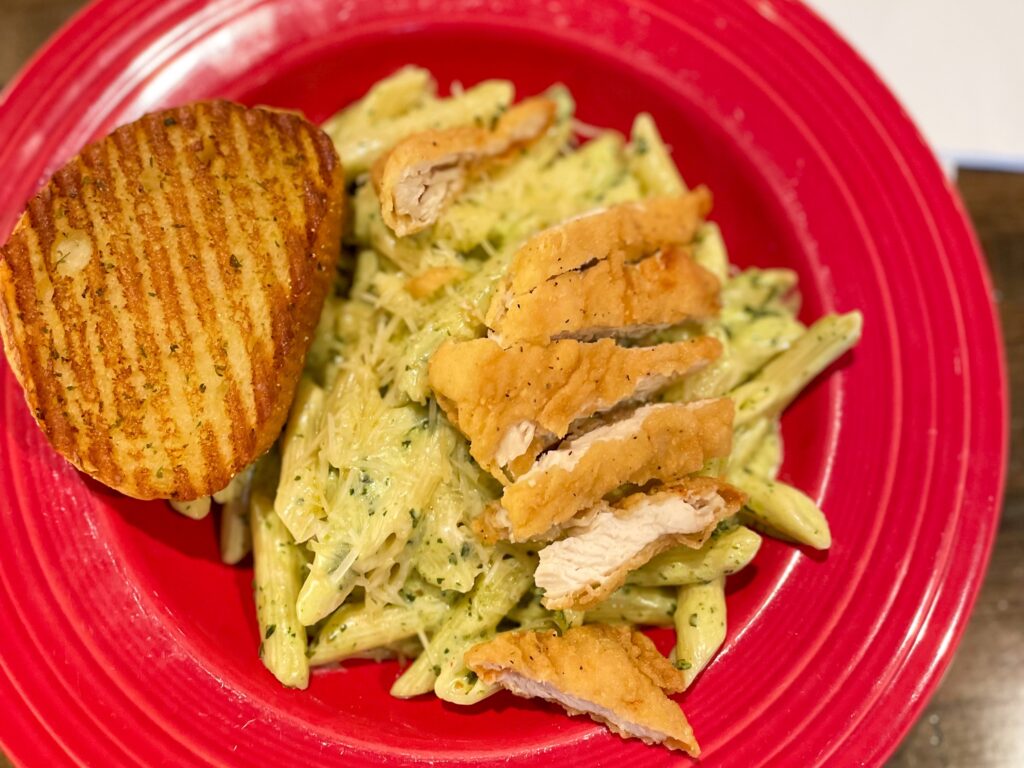 "Penne pasta, white cheddar cheese sauce, Sunflower Pesto topped with either grilled or fried chicken"
I may love the cajun chicken mac and cheese, but this one is a close second. I always forget about pesto, but it offers such a great flavor – especially in a cheesy pasta. This mac and cheese features the same white cheddar sauce that permeates all of their other mac and cheese dishes. Sometimes you just have to run with what works. Topped with crispy fried chicken, it's a perfect summertime mac and cheese.
---