Powercat Sports Grill's Loaded Mac N Cheese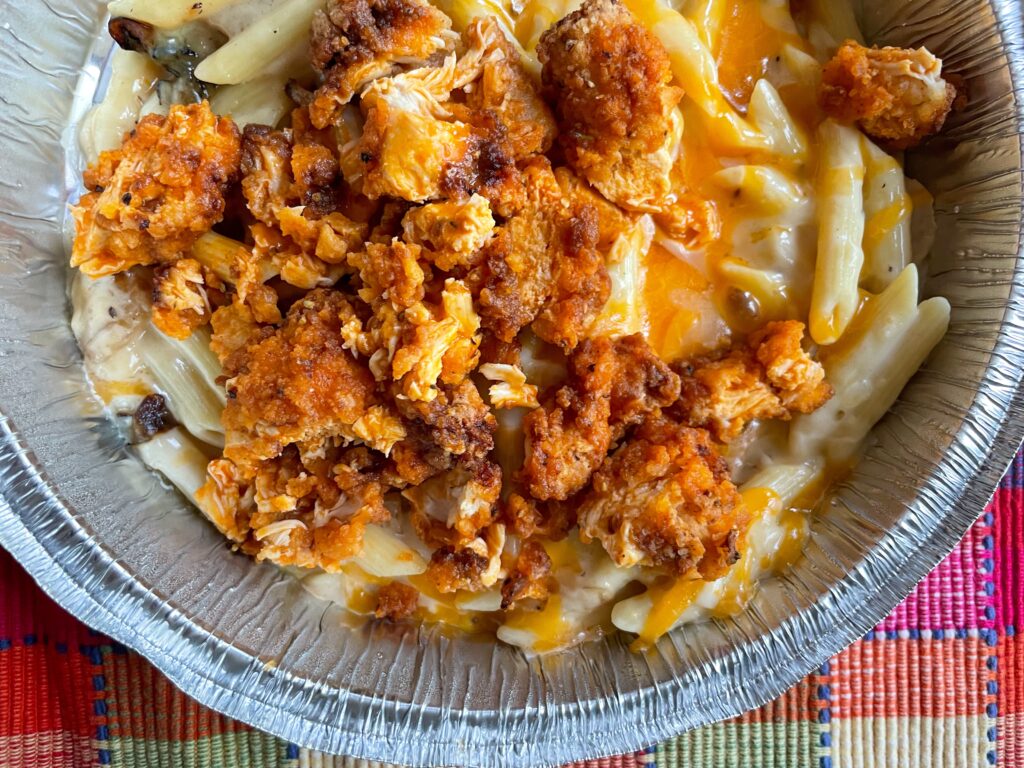 Remember that Facebook post about the best mac and cheese in Manhattan? Up next on the list is Powercat Sports Grill's loaded mac 'n cheese . Located at 3011 Anderson Avenue in Manhattan, KS, it's tucked snugly in the Village Plaza shopping center. It's easy to miss them, but missing out on this mac and cheese gem would be a travesty.
Their menu describes the loaded mac 'n cheese as "our down home southern-style mac and cheese with up to 3 of the following ingredients: pepperoni, Italian sausage, bacon, ham, buffalo fried chicken, sliced tomatoes, black olives, jalapenos, sauteed onions, sauteed mushrooms, or fresh spinach."
We are mourning the removal of build your own mac and cheese from Old Chicago's menu. But, Powercat offers an alternative that allows us to experiment which toppings to pair with their rich mac and cheese. Their cheesy pasta would be satisfying on its own, but the opportunity to add a variety of toppings elevates this from just a meal to a experience. There are so many mac and cheese combinations you can make, and with the variety of toppings you will spend some time before things get tedious.
For my order, I chose buffalo fried chicken and sauteed onions. Their cheese sauce is next level. I wasn't expecting the onions to be sauteed throughout the sauce. Normally I prefer toppings to be atop my pasta so I can chose which bites they're interspersed into. However, having the sauteed onions throughout the sauce was a delightful surprise. It worked so well in the dish, permeating my pasta with sweet onion flavor.
Alvaro chose bacon, sauteed onions, and sauteed mushrooms. Like the sauteed onions in my pasta, all of his ingredients mixed into the sauce guaranteeing even flavor in every bite.
Powercat Sports Grill's Loaded Mac 'N cheese will set you back $15, squarely in the middle of range of takeout mac and cheese prices, but well worth the cost.
---