KFC Mac and Cheese Bowls Review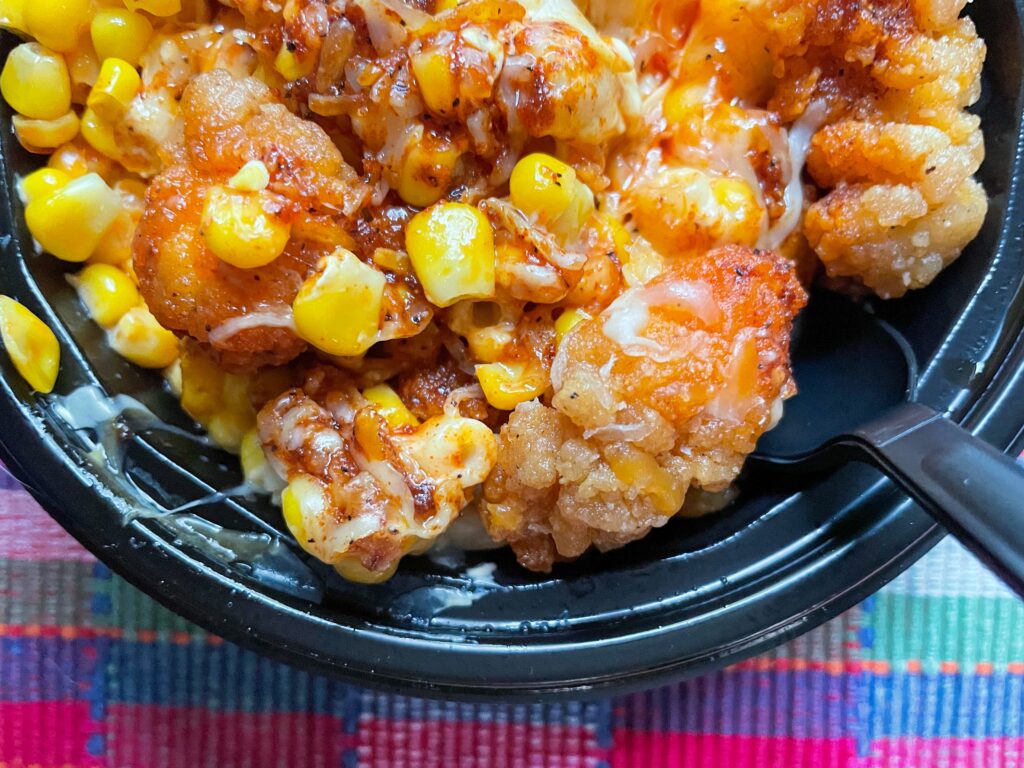 Fast food mac and cheese is having a moment right now and KFC is stepping up their game by bringing back their mac and cheese bowls. I've reviewed several fast food pasta dishes here, and I was so excited to check out another option. Most fast food mac and cheese is presented as a side, so it's exciting when the menu has an entrée sized dish.
Their mac and cheese features elbow noodles in a creamy cheese sauce topped with crispy fried popcorn chicken and a grated three cheese blend. You get the choice between regular and spicy chicken featuring their Nashville hot sauce. At a $5 price point, it's hard to pass up,
Unfortunately, I think they confused my mac and cheese order with other items on their menu. My bowl included the mac and cheese, chicken, cheese shreds, and a massive portion of corn. Sweet corn is delicious, but it overwhelmed the rest of the bowl. The entire thing tasted like corn and lost the nuance in the other ingredients. I ordered mine with spicy chicken, and it was really the only redeeming quality of the dish. The spicy sauce was delicious and I caught myself picking bites of chicken out, forgoing the rest of my food.
I was able to dig out a few bites that weren't permeated with corn. The sauce is creamy and would probably have been amazing paired with the spicy chicken, but I had to work pretty hard to get some unadulterated spoonfuls. I didn't even finish my meal, which is unexpected – especially when mac and cheese is involved – but it just wasn't enjoyable.
On this day, the mac and cheese bowls from KFC was a flop. I'm sure I'll give them another chance some time, hopefully with less corn covering up the other flavors.
---