How to Improve Boxed Mac and Cheese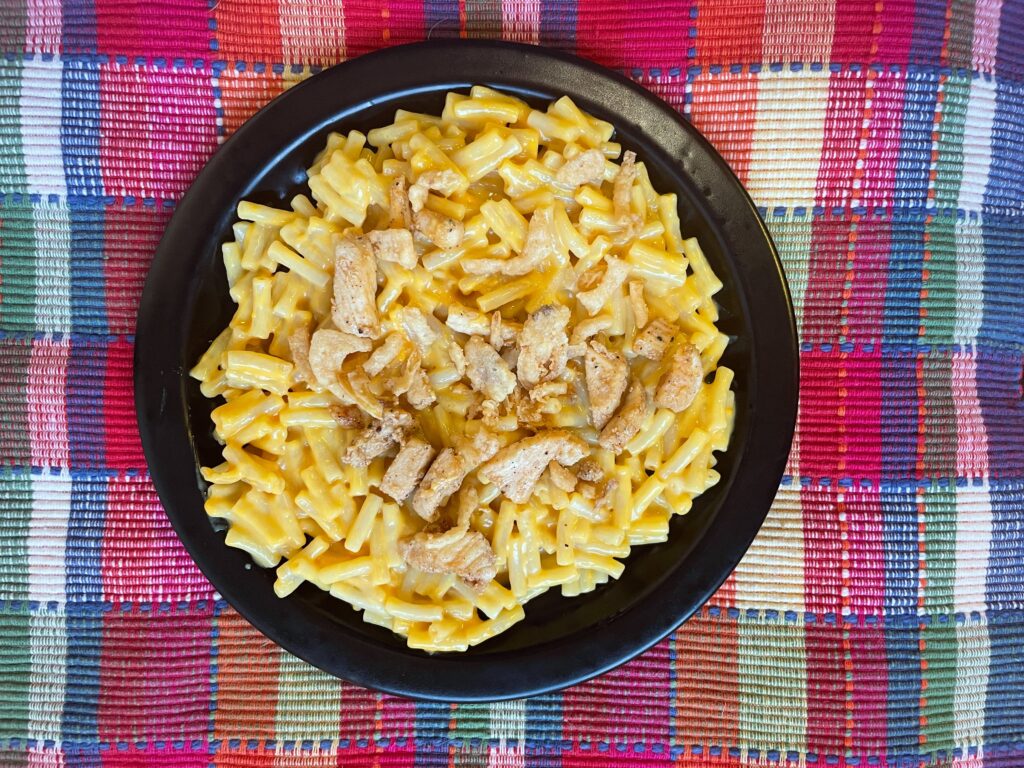 Let's be honest. Boxed mac and cheese – especially when it comes with powdered cheese – is not always great. After homemade mac and cheese, it just doesn't compare. However, even blue boxes have their appeal. They're cheap, have a super long shelf life, and work well in a pinch. The good news is with a few pantry staples you can improve boxed mac and cheese into a dish to be proud of.
Recipe
Follow the box directions long enough to cook your pasta. Every box seems to have slightly different noodle cooking times, so just do what the box says and then toss the box. You won't need it anymore.
If you used a strainer, transfer the noodles back into the pan. Cube 2.5 tablespoons butter into small pieces and stir it into the pasta until melted. Mix in 2 tablespoons sour cream and the cheese powder.
At this point, you can just eat it like this. The sauce is wonderful. But you know we're about to add some fun toppings.
Note: This article contains affiliate links to products that I love and use to make mac and cheese in my own kitchen. When you click links here and make a purchase, I receive a commission at no additional cost to you. For more information, see my Affiliate Link Policy here.
Crunchy Toppings
You know the drill. Any of the crunchy things you put on homemade mac and cheese works amazingly well here. Crispy onions, crispy jalapenos, or toasted panko work well. There are no rules here. You could even used crushed Cheetos. Any flavor would be great.
Sauces
More Cheese
Sprinkle parmesan or shredded extra sharp cheddar across the top. Pop it under the broiler until it's melted and bubbly.
Crush parmesan cheese crisps and sprinkle them across the top.
If you want a cheesier texture, stir in some shredded mozzarella (not pre-shredded. Do it fresh). This will give you more of a cheese pull.
Meats
If you meal prep, batch cook a bunch of spiced chicken at the beginning of the week and toss it on top of your mac. If not, cook some seasoned chicken really quick and you're set.
Bacon is a great way to add texture and flavor and it cooks up so quick.
Taco meat is a great way to add some extra flavor.
---