Kraft Pizza Flavor Boost Mac and Cheese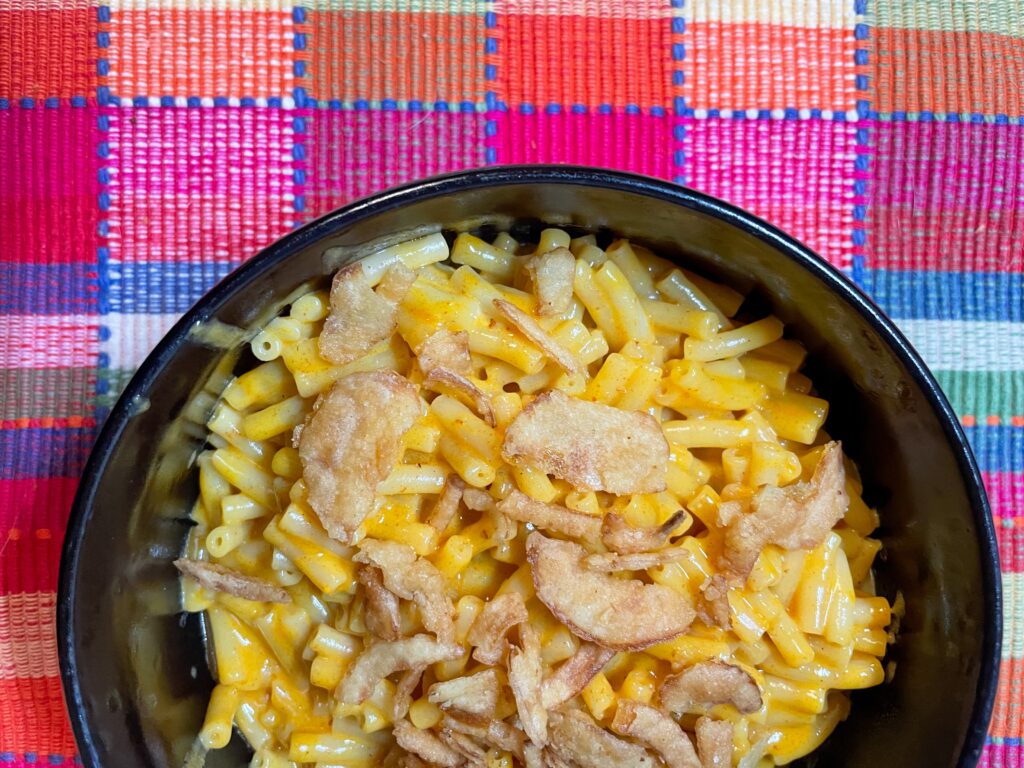 Back in November, Kraft dropped theme boxes to launch their new seasoning packs. Each box contained wearable swag, a box of Kraft mac and cheese, and a seasoning packet. My obsessive stalking of their social media proved fruitful and I was able to snag a Kraft Pizza Flavor Boost box. We already know I suffer FOMO, and I was so excited to get to try a new mac and cheese product not on shelves yet.

A+ to their marketing department. What a fun way to get people excited about a new product! It came much quicker than I expected and was an awesome surprise to come home to over Thanksgiving weekend.
You know the junk food you find in convenience stores? The kind of snacks that are only good on a road trip or when you need to eat your feelings on a bad day? This is exactly what the Kraft Pizza Flavor Boost Mac and Cheese tasted like. This isn't the dish you serve to guests, but it is the comfort food hiding in your cabinet when you are hungover or sad.

It absolutely wasn't a bad experience. Quite the opposite. It's a great product to keep tucked in your pantry for a lazy day. But it isn't something I would choose to eat regularly.
---