Ingredient Spotlight: Cascatelli Pasta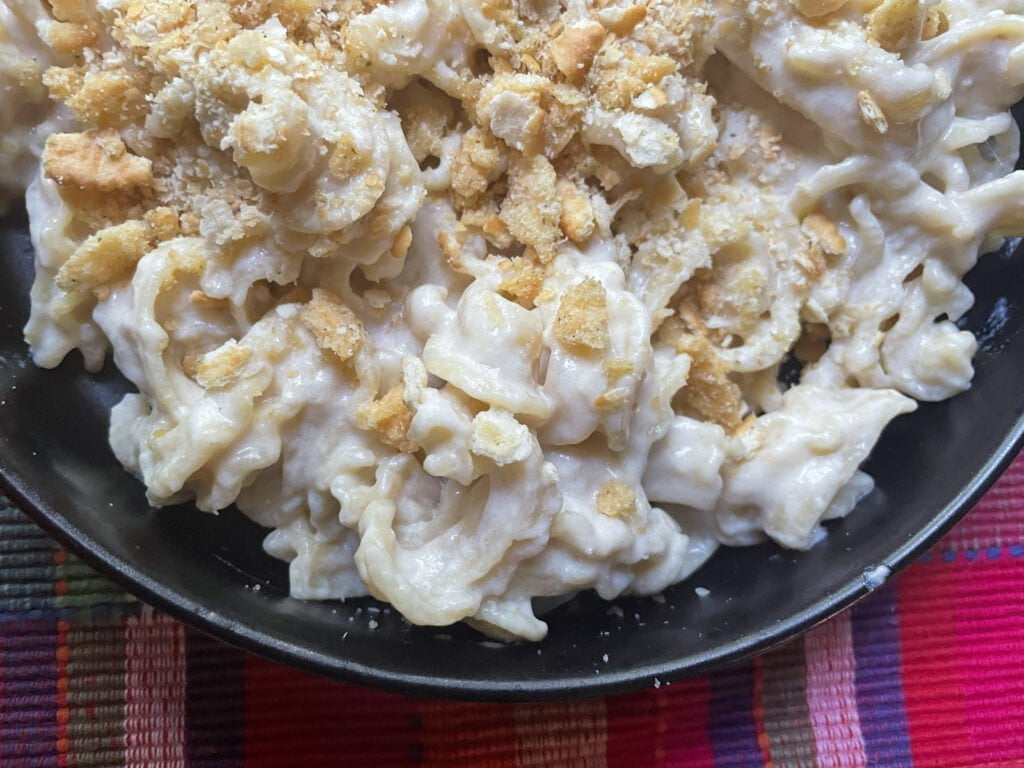 When you spend as much time thinking about pasta as I do, you know how exciting finding a new pasta shape can be. There's only so many bowls of penne you can make before the shape becomes tedious. As a result, I try to keep a variety of different shapes stocked in my pasta pantry. Needless to say, I was thrilled when I stumbled across Cascatelli pasta at Trader Joe's.
If you're unfamiliar, Cascatelli is the passion project of Dan Pashman of Sporkful. He went on a mission to create a pasta shape that prioritized three different features. Forkability is the ability to easily spear the pasta with a fork making it effortless to eat. Tooth-sinkability describes how the pasta feels when you bite into it. Sauceability is how well the pasta holds sauce giving you the most flavorful experience. His podcast episodes exploring the process of evaluating current pasta shapes, meeting with industry experts, and troubleshooting his pasta before launching it to market is one of my favorite podcast series I've listened to this year.
Forkability is absolutely one of the most important qualities I look for in a pasta. The texture a pasta like bucatini offers is fabulous, but long pastas are often more effort to eat than worth it. I tend to err to pasta that is easy to pick up with a fork. However, I tend to forget about the other attributes that can help your pasta stand out.
While I have an unusual variety of shapes in my pasta pantry, this was my first premium pasta experience and it will not be my last. I never really considered the carb component as a way to elevate my mac and cheese, and Cascatelli pasta is an experience on its own. It imparted a savory flavor that you won't find from generic dollar boxed pasta from the grocery store. I can't wait to explore more.
---