Visiting Alma Creamery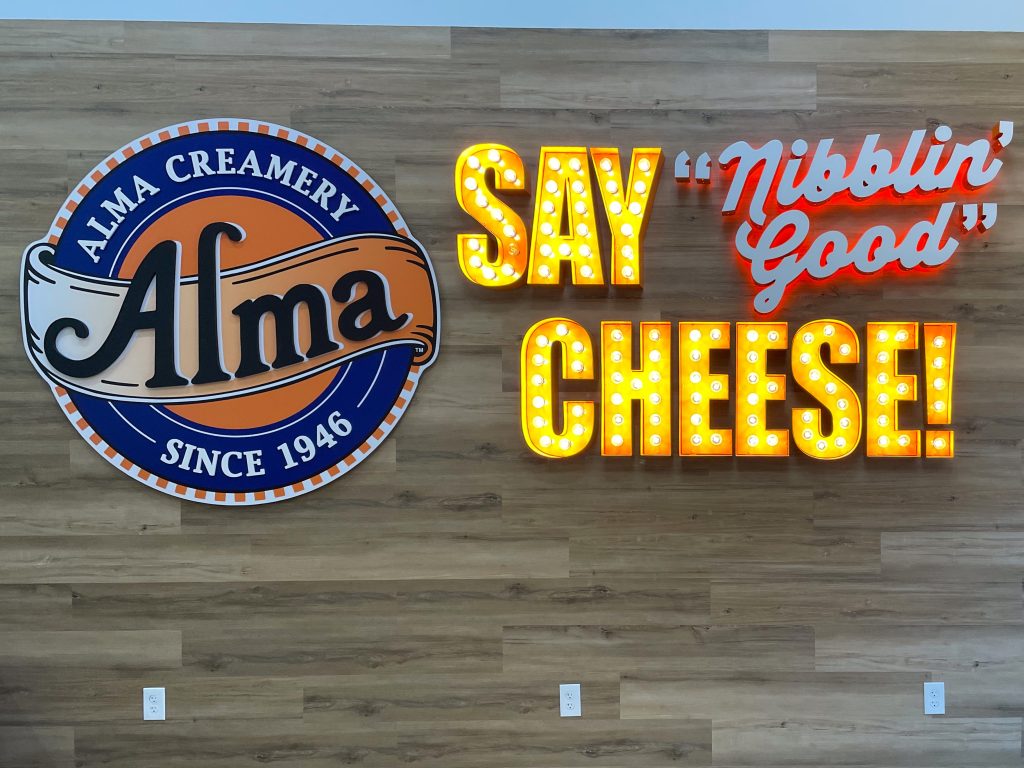 When traveling through Northwest Kansas, you can't miss Alma Creamery. This retail store is every cheese lover's dream. While the store is full of a variety of cheeses, they also offer a selection of cheese knives, cutting boards, and so many cheese samples that you'll have to talk yourself out of putting another package (or three) into your basket.
The attendant was so friendly and excitedly served us so many different kinds of cheeses. We tried a sample of Cello Fontal with some all beef summer sausage, fresh squeaky cheddar cheese curds, dill curds, bacon ranch curds, plus they had a variety of seasonings to toss the fresh curds into. Everything from sweet to savory: cinnamon sugar, NY pizza, dill, and so many more that I don't remember.
While I wanted to bring one of every cheese in the store home, my wallet and fridge space had to put restrictions on how many I could bring home. I already have my next trip on the calendar. However, I was able to snag 3 different cheeses.
Flint Hills Reserve Aged Cheddar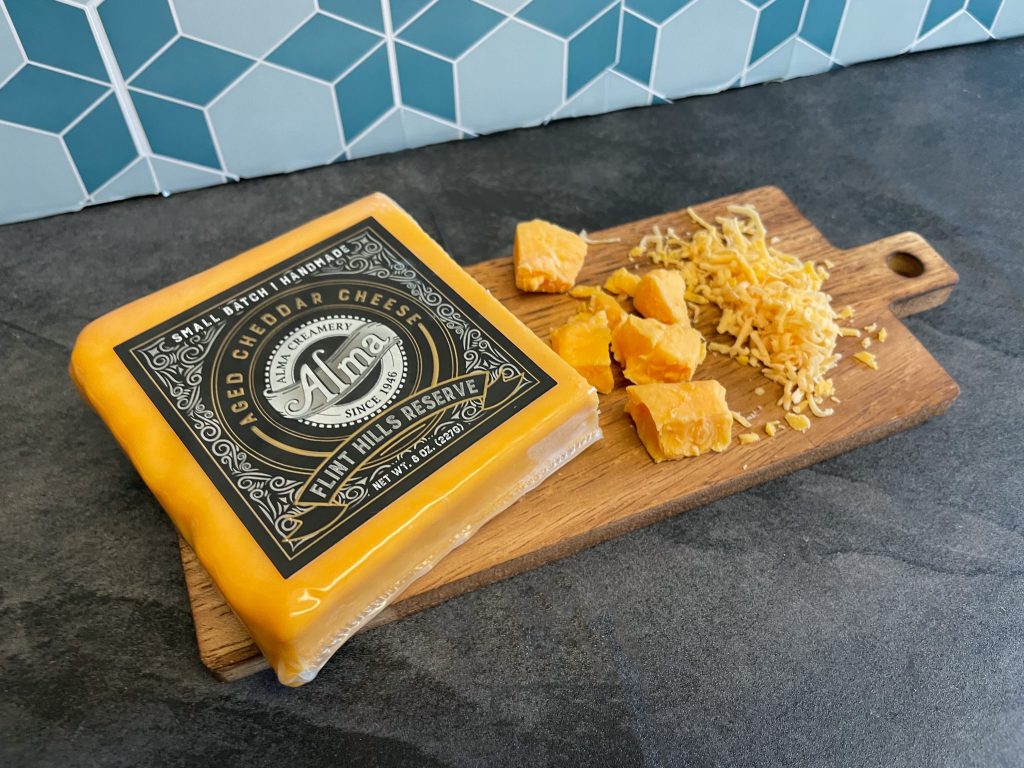 Flint Hills Reserve cheese is the only one produced by Alma Creamery. Cheddar is sharp and flavorful thanks to a four year aging process. It sits somewhere between an opener and a closer, making it an amazing cheese to pair with almost anything you want to throw at it.
Kindred Creamery Spicy Sriracha Jack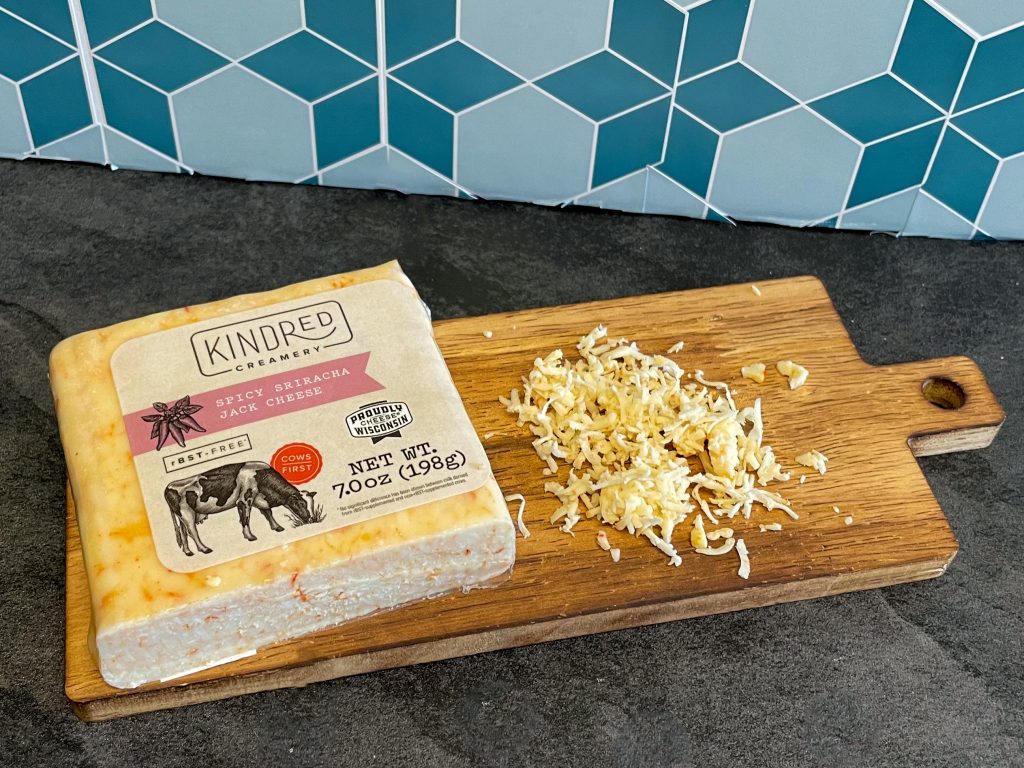 The Sriracha Jack from Kindred Creamery is sneaky. At first bite, all you taste is smooth creamy cheese, but as you eat it the spice slowly grows in the background. This is a closer cheese that I'd love to see paired with a cheddar or gouda and cream cheese to mellow out the spice a little bit.
Wood River Creamery Applewood Smoked Sea Salt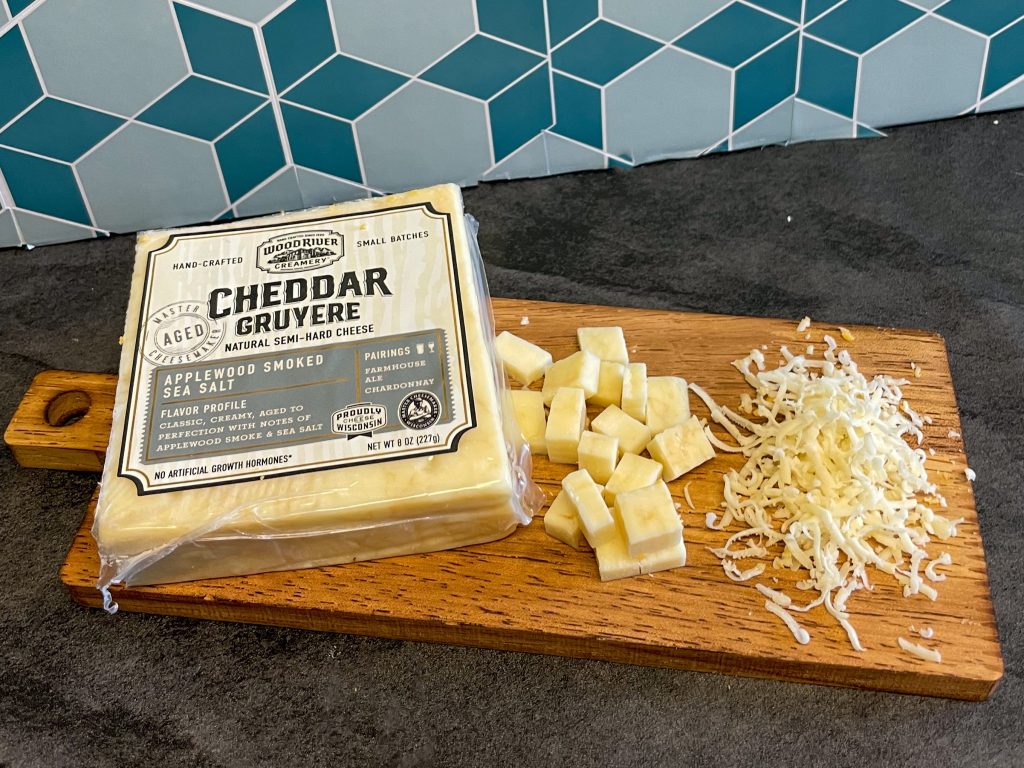 When you open the Wood River Applewood Smoked Sea Salt, you immediately smell how smoky it is. This is a closer cheese that starts out smoky and rounds out with a bold flavor that is perfect for pairing with a variety of opener cheeses.
The Alma Creamery retail store offers a unique stop when traveling along Hwy 70 through NW Kansas. With delicious samples, tons of cheese to buy, and several accessories it's a great place to get out and stretch your legs while celebrating one of the best foods out there.
---