Arby's White Cheddar Mac n' Cheese Review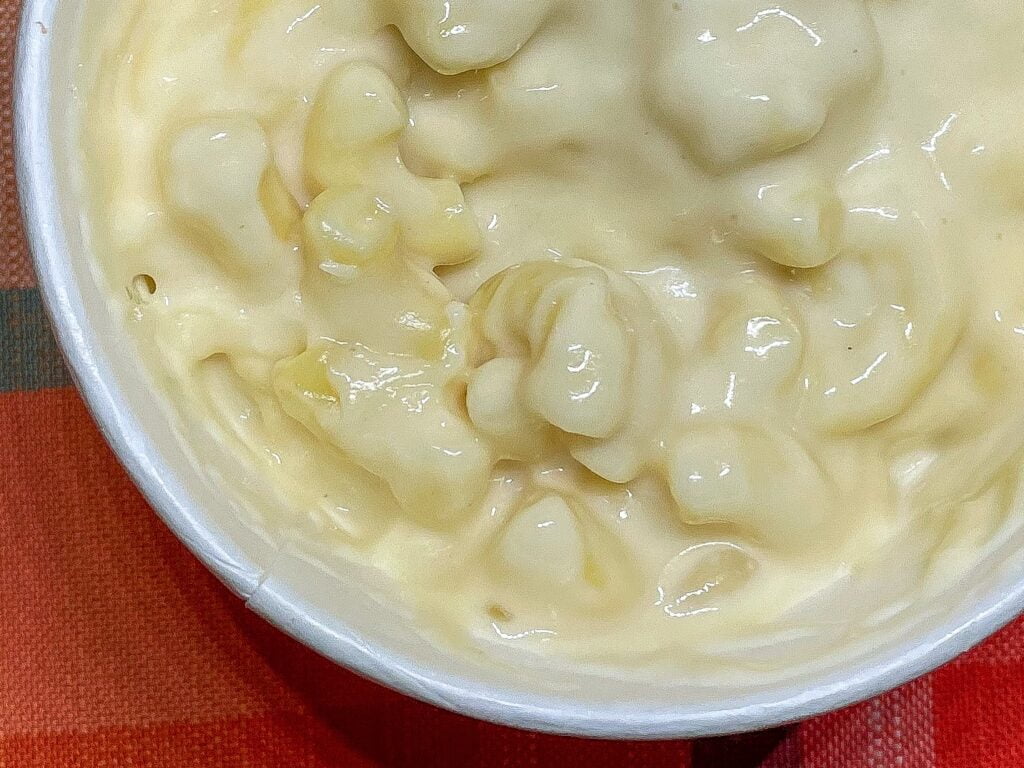 Arby's brought back their White Cheddar Mac N' Cheese and I couldn't wait to get my hands on it. It left our lives too long and it is one of my favorite fast food mac and cheese offerings. Their dish includes perfectly cooked elbow noodles in a creamy, flavorful sauce. The inclusion of aged cheddar gives it a tangy flavor you can't find elsewhere. If you're looking for your standard mac and cheese fare, look elsewhere. But you'd be remiss to miss out on Arby's dish.
Many fast food restaurants offer mac and cheese as a side option. And while they are all delicious, they are also very similar. It becomes difficult to differentiate between the different options and eventually you go there for other foods and get the mac and cheese with a bonus. Arby's found a way to stand out above the rest by offering a bold, tangy sauce that you can't really find elsewhere.
The need for quick preparation is the problem with fast food dishes (thus the "fast" in their name). Pasta is notoriously difficult to maintain texture, especially when you are packaging both pasta and sauce together. This leaves you with mushy, unappetizing mac and cheese with no texture. However, Arby's found a way to avoid this and their pasta is perfect.
The sauce they use in their mac and cheese is so unique. Aged cheddar cheese gives it a tangy flavor that you don't typically get in a traditional mac and cheese. This dish is reminiscent of stovetop mac and cheese – my favorite way to make my favorite dish. It's creamy, comforting, and delicious. And having a slight texture change between the pasta and sauce is necessary.
So many fast food restaurants offer mac and cheese as a side. I've reviewed several here, but Arby's White Cheddar Mac 'N Cheese is definitely one of the more unique options available. The pasta texture is fantastic and the white cheddar cheese in the sauce gives it a unique tangy flavor that you don't find from other traditional mac and cheeses.
---