Aldi's Mac and Cheese Bites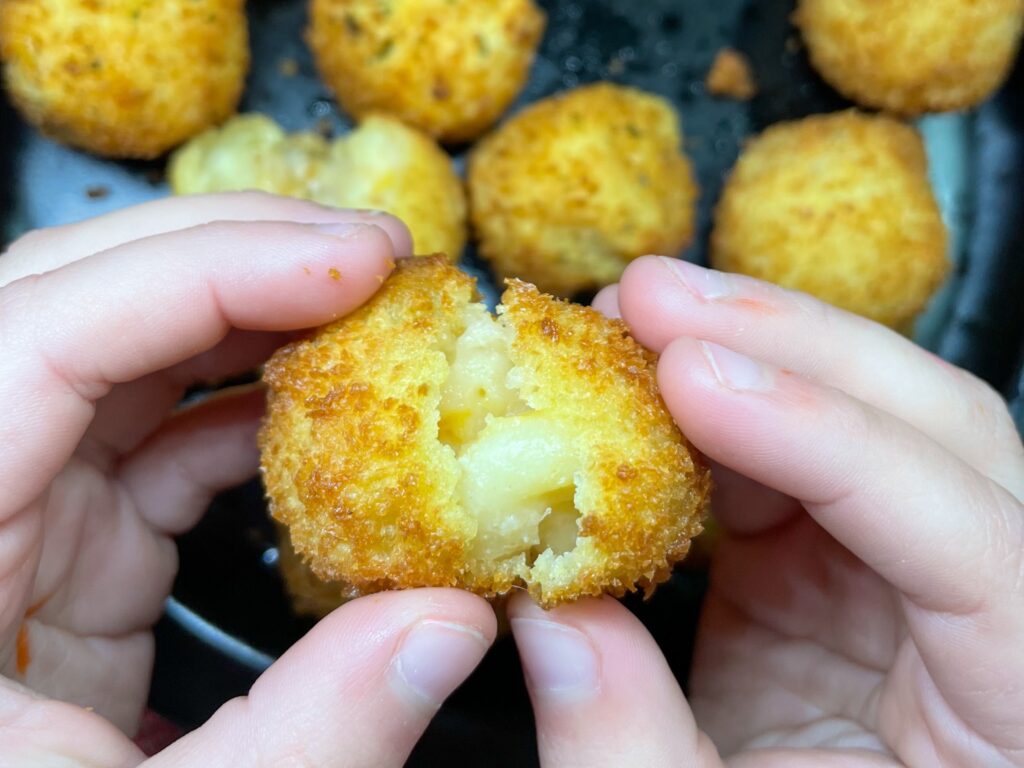 We've already established I'm a big mac and cheese bite fan, so when I saw the launch of Aldi's Mac and Cheese Bites, I had to get my hands on some.
They're $3.99 for a pack of 12 and come in two flavors: Bacon and Buffalo Chicken. I grabbed one of each for scientific research.
The buffalo chicken was my favorite. I'm a huge buffalo fan, and it was so fun to see it in mac and cheese bite form. This isn't for you if you prefer your buffalo flavor to burn your mouth. It was present but mild enough for my kindergartener to enjoy.
I had higher expectations for the bacon flavor. We tried both bites at the same time and while the buffalo chicken was bold and packed with flavor, the bacon flavor just wasn't there. It wasn't that it was bad, necessarily, but since that was a selling point I expected there to be actual bacon flavor.
I popped mine in the air fryer at 400* for 8 minutes and they were perfect.
They're a limited run deal so run to your nearest Aldis and grab some before they're gone!
---