Lobster and Crab Mac and Cheese Recipe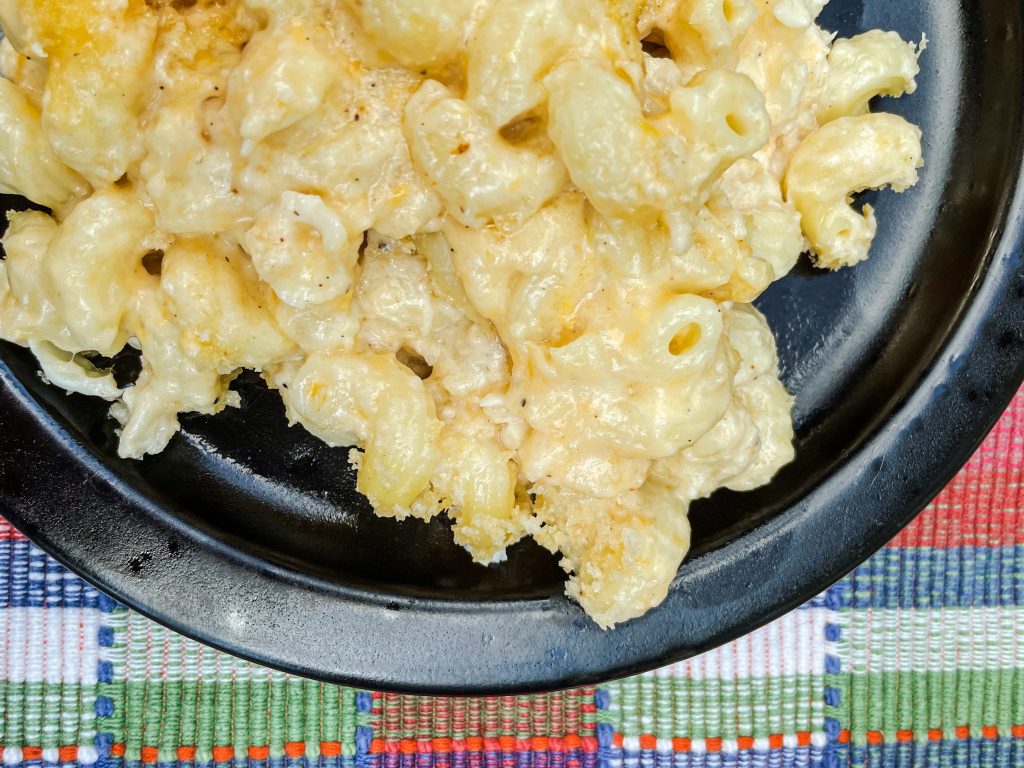 National Mac and Cheese Day is a celebration of the beloved comfort food that has captured hearts and palates across the United States. From its humble beginnings to becoming a staple in American cuisine, mac and cheese holds a special place in our hearts. When it comes to mac and cheese, there's a world of possibilities waiting to be discovered. Classic mac and cheese, with its velvety sauce coating tender macaroni, evokes warm childhood nostalgia. But let's not stop there. National Mac and Cheese Day encourages us to push the boundaries and explore innovative twists on this timeless dish.
One such twist that deserves a special mention is the delectable Lobster and Crab Mac and Cheese. This luxurious rendition takes mac and cheese to a whole new level of decadence. Imagine succulent chunks of lobster and crab nestled amidst creamy, cheesy pasta, creating a symphony of flavors that will leave you craving more. The combination of tender seafood and gooey cheese is a match made in culinary heaven, bringing together the best of land and sea in a single dish.
Lobster and Crab Mac and Cheese is a showstopper that graces the tables of gourmet restaurants and home kitchens alike. Its rich flavors and exquisite textures elevate mac and cheese to an extraordinary dining experience. The delicate sweetness of the lobster and the briny richness of the crab infuse the dish with an unparalleled depth of flavor, making each bite a celebration of indulgence.
Not only does Lobster and Crab Mac and Cheese embody culinary luxury, but it also showcases the versatility of the classic dish. It demonstrates how mac and cheese can be a canvas for creativity, where different ingredients can be incorporated to create unique and exciting flavor profiles. Whether you prefer a delicate lobster mac and cheese with a hint of lemon zest or a bold and brassy crab mac and cheese with a touch of Old Bay seasoning, there's a version to suit every palate.
As National Mac and Cheese Day approaches, it's the perfect time to celebrate the diverse and mouthwatering variations of this beloved dish. From the simplicity of the classic recipe to the gourmet extravagance of Lobster and Crab Mac and Cheese, let your taste buds embark on a flavorful journey. Explore the world of mac and cheese, experiment with new ingredients and seasonings, and share your creations with fellow mac and cheese enthusiasts. National Mac and Cheese Day is a time to revel in the comforting and cheesy goodness that brings us together, one spoonful at a time.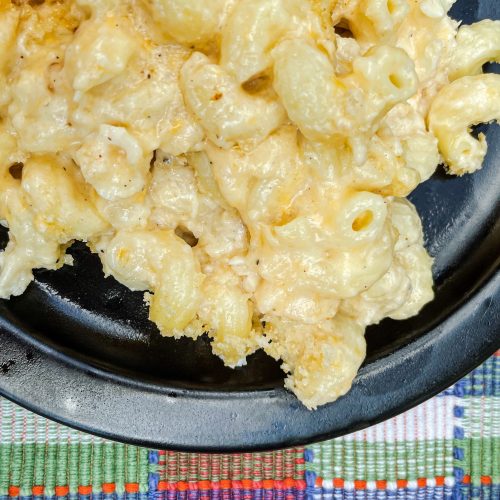 Lobster and Crab Mac and Cheese
This lobster and crab mac and cheese is the perfect way to finish a day. Two different havarti cheeses balance beautifully with the seafood.
Ingredients
Kosher salt

Vegetable oil

1

pound

Cavatappi

1

quart

Whole Milk

8

tbsp

unsalted butter

1/2

cup

all-purpose flour

6

oz

Castello Havarti Creamy

grated

6

oz

Castello Aged Havarti

grated

1/2

tsp

Black Pepper

1/2

tsp

Nutmeg

1

lb

Cooked Lobster meat

1

lb

Cooked Crab meat

1 1/2

cups

Panko Breadcrumbs
Instructions
Lets bring a large pot with salted water to a boil then drizzle some olive oil to cook our pasta per the package directions. Drain after.

While our water reaches a boil heat the milk separately. It does not have to be boiled just heated.

In a large pot set to medium low heat we'll melt 6 tablespoons of butter and slowly incorporate all of our flour. You'll want to continuously stir with a whisk for this process.

Next we will add our heated milk continuing to whisk. This will create a thick and smooth béchamel.

Once you have acquired a silky consistency with the sauce remove from heat. Your sauce is ready to have the cheese immersed and blended in. Once you've accomplished that its time to add our spices and blend well to reach that perfect cheese sauce consistency.

Now we can add our pasta, lobster and crab and stir. After it is stirred well place the mixture into a 13×9 pan.

The last 2 tablespoons of butter should be melted and mixed with the breadcrumbs. This will be used to create a layer for the top of our seafood Mac.

Bake for 30-35 minutes, and enjoy!
---