TheraPie's Mac and Cheese Pie Review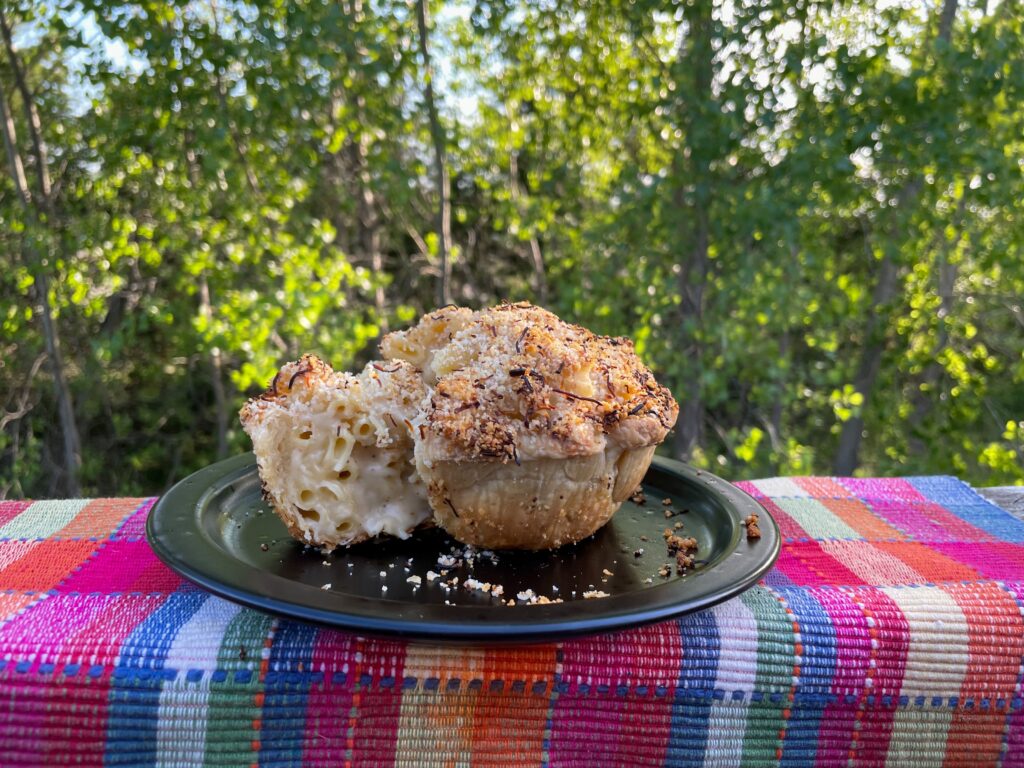 It all started with a Facebook post. A member of a local group asked where in town to get the best mac and cheese. I'd visited (and wrote about!) many of the options suggested but one in particular stuck out to me. A commenter asked how you could go anywhere else once you've had TheraPie's mac and cheese pie. I knew they were a local company that provides pies (obviously) but mac and cheese in a pie is too fun to pass up.
Their mac and cheese pie boasts mild cheddar, sharp cheddar, and pepper jack cheeses with cellentani pasta topped with parmesan bread crumbs all nestled in a flaky crust. You bake it for 45 minutes – guaranteeing it will be perfectly toasty whenever you are ready to dig in.
They make it so easy to get your hands on a one. You just have to pop over to their website, specify a pickup location, and choose whether you want a 5″ or 9″ pie. I wasn't sure what I was getting into, so I went with the 5″ pie which set me back $12.
Don't let its small stature fool you. A 5″ pie was perfect for just me. I was able to have it for dinner one night and it made a great lunch the next morning. If you add a salad you could easily stretch it to three or four meals. Fresh out of the oven I felt like it was missing something, but I tossed some Cholula on it and that spiced it right up. Honestly I'd rather keep it this way. I can add plenty of spice to fit my tastes, but my preschooler would not appreciate it as much.
Baked mac and cheese typically has elbow pasta purely for the form factor, but the spirals were an unexpectedly great addition. Therapie's mac and cheese pie is such a fun, tasty way to enjoy our favorite food. It's jam packed full of melty cheesy goodness and would be perfect for a night where you aren't feeling putting the effort out for making full on dinner.
---