Devour Buffalo Style Chicken Mac & Cheese Review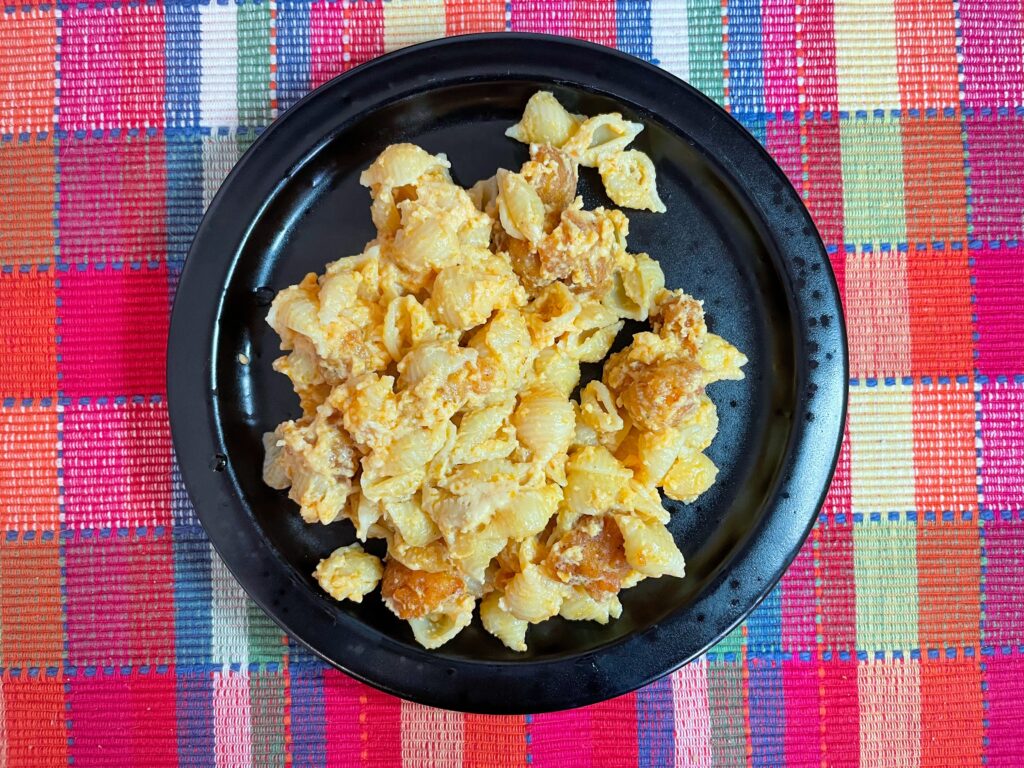 I did not have high expectations for this one, but the Devour Buffalo Style Chicken Mac & Cheese well exceeded my expectations. I shouldn't be surprised, seeing as I'm a fan of every one of their products I've tried but frozen mac and cheese tends to have the odds stacked against it.
Note: This article contains affiliate links to products that I love and use to make mac and cheese in my own kitchen. When you click links here and make a purchase, I receive a commission at no additional cost to you. For more information, see my Affiliate Link Policy here.
This mac and cheese contains breaded chicken breast in a buffalo cheddar sauce with blue cheese crumbles.
Often the texture of fried chicken that is soaked in a sauce like this is unappealing but it really seemed to work here. Buffalo wings are better when they're less crunchy, and the breading added an interesting texture and flavor you wouldn't have gotten from grilled chicken.
Buffalo sauce is my jam, but sometimes it can be a little much in a dish. This past found the perfect balance in buffalo flavor without overpowering the other flavors.
The visual texture of the sauce worried me a bit. It looks like it's going to be gritty like a sauce that fell apart after it was heated too long. However, that wasn't the case at all. The sauce was surprisingly creamy and well balanced – despite it's visual flaws.
The Devour Buffalo Style Chicken Mac & Cheese is perfect to keep your freezer for a lazy day. It isn't something I'd pull out to impress the in-laws, but it's a nice way to get your mac and cheese fix.
---