Goodles Down the Hatch Review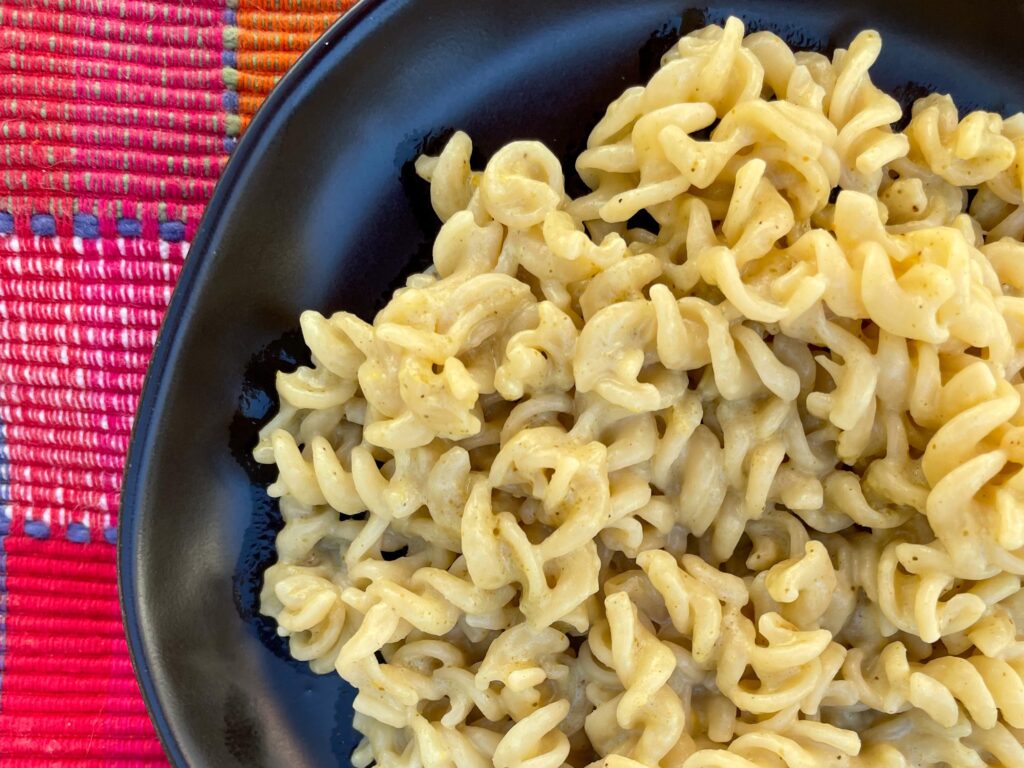 Around here, we are big fans of Goodles so when they announced Down the Hatch, I had to do a review. This is their hatch chile variety, and it encompasses all of the smoky spicy flavors in fire roasted hatch chiles.
Right now, you can only get a box of Down the Hatch by ordering through their website. I expected it to take its time getting here but it came surprisingly fast. I had my mac and cheese within a week of ordering it, which is especially surprising during a new product launch.
Goodles opted to use spiral shaped pasta in this variety and it's such a great choice. The spirals offer ridges that better hold the sauce giving you a more flavorful experience. This shape will also hold its texture a little better, giving you an overall better experience compared to the standard low quality elbows you typically find in boxed mac and cheese.
Like their other mac and cheese varieties, when preparing this one you will need 1/4 cup milk and an optional tablespoon of butter to increase the richness.
However, after I tasted it I felt like something was missing. To add an extra layer of creaminess and mellow out the spice a little, I stirred a little sour cream into my bowl. If you're adding it to the whole dish I'd opt for a tablespoon or so and see how it tastes from there.
You have so many topping options to add here. Any grilled meat would work perfectly here. Think slices of steak or grilled chicken. Bacon would be a fabulous addition. Crispy onions or even fresh onion strings world work well.
Goodles made such a great decision adding Down the Hatch to their mac and cheese lineup. It balances well with the other varieties and I'm thrilled to keep a box in my cabinet.
---